School Profile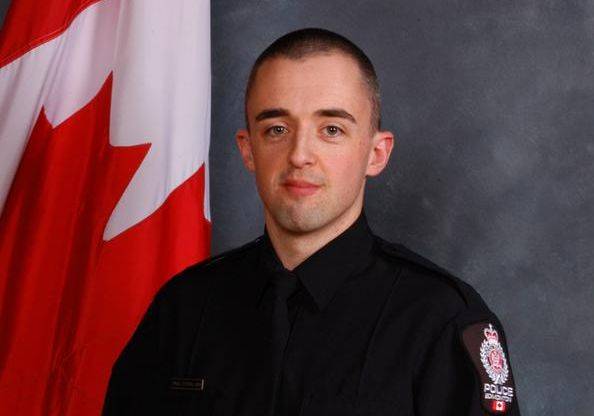 Constable Daniel Woodall was a member of the Edmonton Police Service for eight years and worked in the hate crimes unit when he was killed in the line of duty June 8, 2015. Born in the United Kingdom, Woodall always wanted to be a police officer. He served with the Greater Manchester Police for four years before moving with his family to Edmonton in 2006, where he joined the Edmonton Police Service.
Woodall wa a mentor in the community known for being open and approachable with a playful personality. He was a dedicated student at a martial arts school in west Edmonton, where he took kung fu classes three times per week and mentored students interested in a policing career. Woodall was passionate about police work and believed in the value of diversity and defending the community from abuse, hate and extremism.
The city has named a park in Woodall's honour in South Terwillegar, at 7304 South Terwillegar Drive NW.
Thousands of people came from across and outside of the country to attend Woodall's regimental funeral.
The school in Windermere was selected to honour his work with the Southwest Division of the Edmonton Police Service.